Feb
16
Fri
2018
Citywide Chinese New Year Kick Off 2018

@ Preston Bradley Hall at the Chicago Cultural Center
Feb 16 @ 12:00 pm – 1:00 pm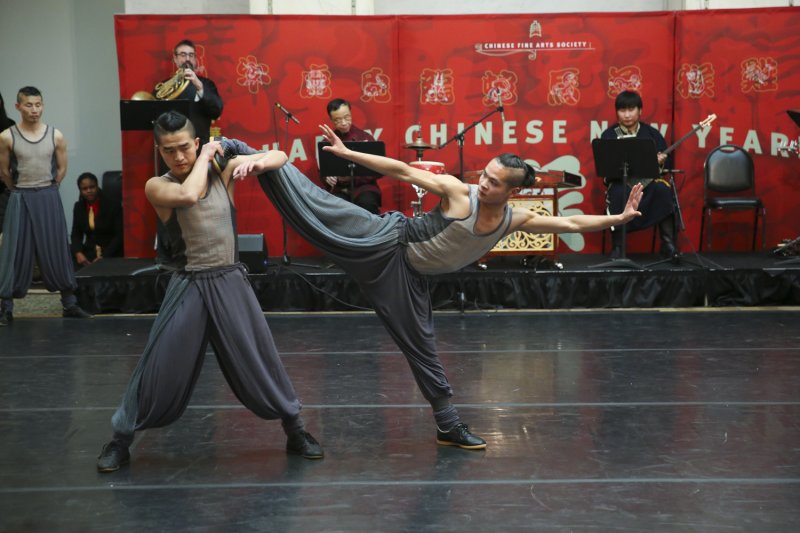 Celebrating its 34th year, the Chinese Fine Arts Society kicks off the Year of the Dog with a festive display of Chinese dance, music, and martial arts. In addition to featuring some of Chicago's finest artists, the Chongqing Chuanju Theater Troupe, here from China, will give a special sneak peak of their upcoming performance at Symphony Center. The mystical art of mask changing will be featured, in addition to dramatic acts and acrobatic feats. Don't forget to wear red for good fortune!
Presented in partnership with the Chicago Department of Cultural Affairs and Special Events
Feb
24
Sat
2018
Chinese New Year at Navy Pier 2018

@ Navy Pier Grand Ballroom
Feb 24 @ 1:00 pm – 5:00 pm
Bring the entire family to celebrate and learn more about the Chinese New Year holiday with an afternoon of dance, music, and martial arts performances. Featuring the best of Chicagoland's students and professionals keeping traditional Chinese arts alive, the Grand Ballroom will be transformed into a festive marketplace filled with vendors, craftsmen, and activities appropriate for all ages.
Mar
3
Sat
2018
Lantern Festival Celebration 2018

@ Art Institute of Chicago; Maggie Daley Park
Mar 3 @ 1:00 pm – 7:00 pm
Bring friends and family for a day of fun to celebrate the Chinese New Year Lantern Festival! Enjoy performances inspired by the Art Institute's newly opened Chinese Bronzes exhibit, design and make some lanterns, and join in a Lion Dance-led lantern procession across the pedestrian bridge from Millennium Park to Maggie Daley Park, where performances will be featured on the skating ribbon and in the Fieldhouse. Don't miss out on what is sure to be an exciting conclusion to the Chinese New Year season!
Presented in partnership with the Art Institute of Chicago and the Chicago Parks Department
The procession begins after the museum closes at 5 P.M.